- Banking Equipment -
OnPoint Credit Union
A Fleet Takeover Done Right
OnPoint Community Credit Union was founded in 1932 by 16 school teachers who wanted a safe place to store their money and to provide a solution for low-cost loans for other teachers and families. The company wasn't always known as OnPoint Community Credit Union, though, and was originally known to its members as Portland Teachers Credit Union. In 2006, they became OnPoint Community Credit Union to reflect their values of "people are the point." Member service and improving the lives of others have acted as the driving force behind the company's impressive growth, and as their community grew, so did they.

Today, OnPoint has claimed the title of the largest credit union in Oregon, with more than 516,000 members and total assets of 8.9 billion. Serving its community for 90 years, OnPoint has expanded its network with over 50 branches throughout Oregon's northwest and central regions, even spreading its footprint into Washington.

But branch locations weren't the only source of growth for OnPoint. Before their partnership with DBSI, OnPoint only carried a small fleet of teller cash recyclers (TCRs). With their rapid branch expansion, the OnPoint team knew they needed to keep up with rising transaction volumes and enable their staff to spend less time counting money and more time creating relationships with members. They decided to add TCRs to the rest of the branches, allowing them to provide the same exceptional experience across their network. To do this, OnPoint needed both the right banking equipment for their branch network and the right service provider who could improve and optimize overall branch performance.
In order to make the rollout of new TCRs possible, DBSI's team of experts helped OnPoint with the following:
Strategic Planning: Because underutilized machines can become a real problem, DBSI strategically implemented OnPoint's new TCRs across its network ensuring that the equipment will be used to its full potential.

Project Management: A successful rollout of 100+ new TCRs involved coordination between many players, and DBSI handled the process from start to finish. A truly headache free process.

Service and Maintenance: Our job didn't stop after we sourced OnPoints' new TCRs. DBSI continuously provides service and preventative maintenance for OnPoint's entire fleet to ensure optimal equipment longevity.

Integration Consulting: Teller Cash Recyclers are best leveraged when they are integrated into a core, and that's exactly what DBSI helped OnPoint accomplish through Kinective's integration platform. This integration not only allowed for smooth transaction, but also allowed for remote transactions as well as unlocking analytics into the usage and health of the devices.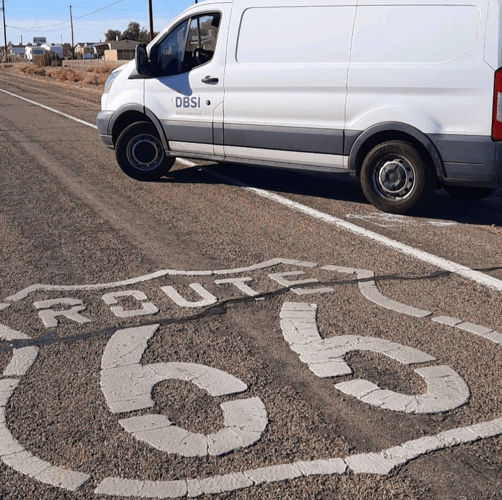 The result? A robust cash automation presence throughout their branch network makes their banking services efficient and accessible, allowing for more advisory-level conversations, faster transactions, and a better branch experience.

The key to this successful rollout was understanding the needs of OnPoint Community Credit Union — their growth strategy and vision, the foot traffic within each branch, and their implementation of the Universal Associate Model. With these factors in mind, DBSI organized a comprehensive plan to support its continued growth.

Today, DBSI continues to work with OnPoint on an ongoing basis, providing service and maintenance to their TCR fleet. DBSI's service technicians always strive to provide the best possible customer service by responding quickly and arriving onsite within a few hours to ensure that any equipment is back up and running as it should in no time. In fact, DBSI can proudly say that our first-time resolution rate is 94%!
"DBSI is a great partner and they deliver on what they commit to. We know that keeping our recyclers up and running is just as important to DBSI as it is to us."
SVP, Chief Retal & Marketing Officer
OnPoint CU
CAPITOL CREDIT UNION
BRANCH TRANSFORMATION

AMERICA'S CREDIT UNION
MICRO-BRANCH Pop-Up
SKYONE FCU
BRANCH TRANSFORMATION
Trust DBSI With Your Next Project
If you have a transformation project on your to-do list, let's talk about how DBSI can help make it happen.